Graduate School Application Process
We at FIU are thrilled you want to join our Panther family and pursue your graduate degree with us. 
Each program has a graduate program director (GPD) and in most cases, a committee of faculty members makes the decision on your admission.
This means decisions take longer, especially if the program pools all applicants and makes all the decisions at once. It also means that each program has its individual requirements and deadlines. You are strongly encouraged to visit your program's website and contact the GPD to receive the most current information.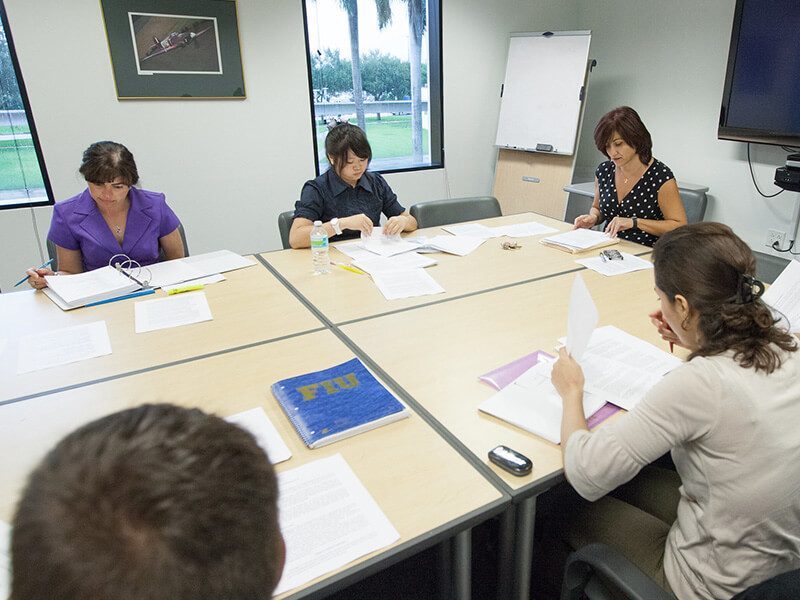 Take the GRE (or GMAT)
All Ph.D. programs at FIU require the GRE exam. Some Master's degrees require the GRE and most Master's degrees in business require the GMAT or GRE. It is a good idea to take the GRE regardless of your program requirements, especially if you plan to continue a PhD after completing your Master's degree. Doing well on the GRE demonstrates your verbal, mathematical and analytical writing skills. Due to the early deadlines for international students, it is important to plan 12-months in advance of the term in which you are applying to give yourself plenty of time to take the GRE and retake it if necessary. FIU only accepts test scores sent directly from the testing agency as official.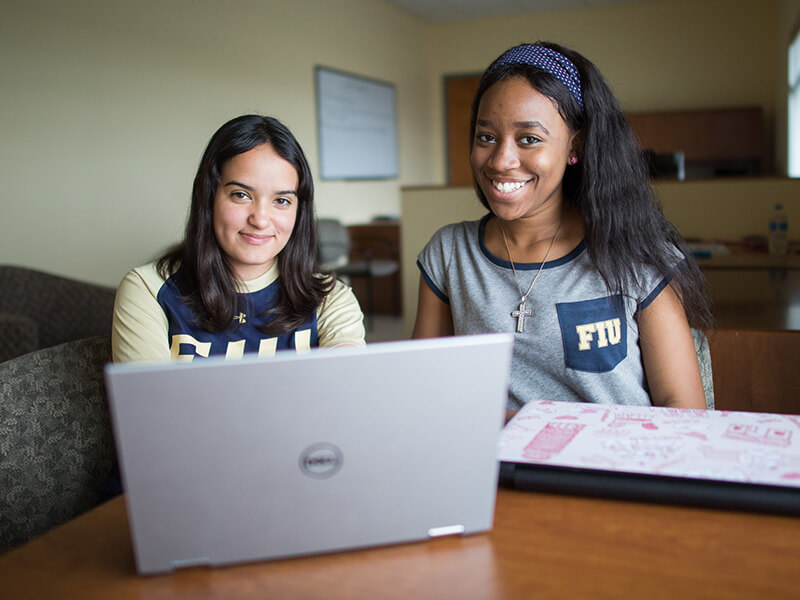 Submit your online application
To apply you will need to create an account on FIU's main application page. Once you have created your login information and completed the application, you will be prompted to submit a $30 application fee (steps for payment will be provided when creating your account). For speedy processing, please have a major credit card (Visa, Master Card, American Express, or Discover) available. After successfully submitting your application, a confirmation e-mail will be sent which will include your next steps.
Provide your college transcripts
Transcripts must be original and official to be accepted. Official transcripts must come directly from the issuing institution in a sealed, stamped envelope. In addition, if your transcripts are not in English, you must also submit an official translation of your transcript along with the original documents. If you have problems receiving official transcripts, please reach out to us for assistance.
Demonstrate English-language proficiency
English language requirements for graduate students can be tricky, but that means more ways to show your proficiency without testing. Applicants from non-English speaking countries, including internationally educated American students, must demonstrate proficiency in English. FIU only accepts test scores sent directly from the testing agency as official.
Departmental Document Requirements
Each department has its own requirements for additional documents. Most often departments require the following:
Letter of Intent/Statement of Purpose
3 Letters of Recommendation
Resume/CV
Sample research/writing sample
In addition to these documents, some programs require a separate departmental application, interview or audition. Please view the additional department requirements on the department's website. For faster processing, please upload your departmental requirements through your application.
The Office of International Admissions continues to review applications on a rolling-admissions basis throughout the Spring, Summer, and Fall terms.
The last day for initial I-20's (required for student's who do not currently posses an F1 visa) to be created for Spring is December 1st.  If you have not received your I-20, or if you were admitted after this deadline, please consider updating your term of entry to Summer or Fall. This request can be submitted via the Application Update Form. Alternatively, you may be able to enroll in a fully-online program, if offered, and change to the in-person program the following term. Graduate students will need to connect with their program directors for approval before these changes can be made.
Dates & Deadlines
The dates posted here are the general deadlines some program have earlier deadlines. Please check with your program to ensure that you do not miss their deadlines. Many PhD programs only have a Fall intake, so plan accordingly.
Dates & Deadlines

| Program | Summer | Fall | Spring |
| --- | --- | --- | --- |
| Ph.D. applications & supporting documents | December 1 | February 15 | August 1 |
| Masters/Certificate applicants on a valid visa | March 1 | June 1 | November 1 |
| Masters/Certificate applicants not on a valid visa | February 1 | June 1 | October 1 |
Apply Now
How long will it take?
Allow about 20-30 minutes to complete your application. You can save your application and come back at any time.
How much will it cost?
There is a non-refundable application fee of $30 U.S. dollars.
What information do I need?
To begin your application, you must create a user account. Please click on the "Create User Account" link after clicking on the "Begin your Application" link below.