Freshman Application Process
An international freshman is a student who has completed or will soon complete high school and who has yet to enroll in a 2- or 4-year college or university.
U.S. Passport holders and permanent residents studying abroad are not considered international freshmen students.
FIU's application process is painless. Admissions are based on your grade point average (GPA) combined with your SAT, ACT or CLT scores.
FIU wants to grant you as many chances as possible to join our Panther family. That is why we offer several pathways to admission.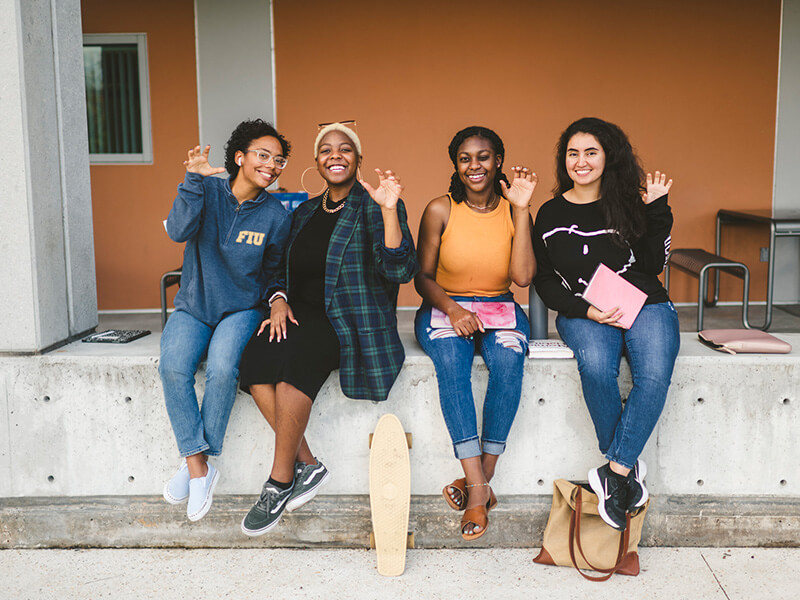 Submit your online application
To apply you will need to create an account on FIU's main application page. Once you have created your login information and completed the application, you will be prompted to submit a $30 application fee (steps for payment will be provided when creating your account). For speedy processing, please have a major credit card (Visa, Master Card, American Express, or Discover) available. After successfully submitting your application, a confirmation e-mail will be sent which will include your next steps.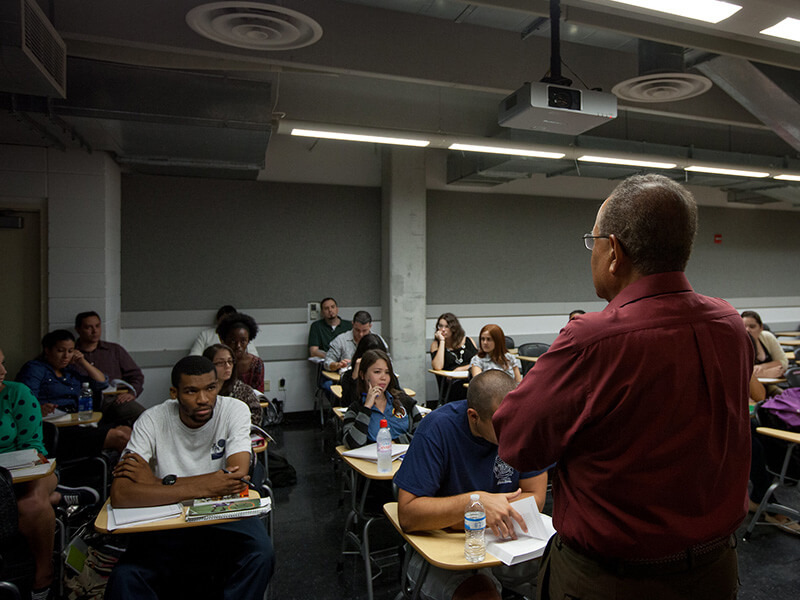 Take the SAT, ACT or CLT
All freshman applicants are required to submit an SAT, ACT or CLT score for admissions consideration. This includes in-state, out of state and international students.
CollegeBoard.org or call (866) 756-7346 (school code 5206).
You can submit SAT Scores through the
ACT.org or call (319) 337-1313 (school code 0776).
You can submit ACT Scores through
cltexam.com or call (844) 925-8392.
You can submit CLT Scores through
Provide your high school transcripts
The Office of Admissions will only accept electronic high school transcripts if sent directly from the school or counselor. If your transcripts are not in English, you must also submit an official translation of your transcript along with the original documents.
Accepted transcripts: Faster, Naviance, SMART/Joint Service Transcript, Parchment, Credentials eScript-Safe, direct email from verified school administrator.
Transcripts should be sent to admiss@fiu.edu or mailed to:
Office of International Admissions
Florida International University
P.O. Box 659004
Miami, FL 33265-9004
Demonstrate English-language proficiency
Applicants from non-English speaking countries, including internationally educated domestic students, must demonstrate proficiency in English.
For direct admission to FIU, international first time in college students are not required to submit TOEFL or IELTS scores.
Students are required to meet the Florida Board of Governors requirements for the college readiness largely determined by their SAT or ACT sub-section scores in Verbal/Reading and English sections. If students meet these sub-section scores and have the appropriate GPA, they are academically qualified for admission to FIU.
Pathways to FIU Admission
Admission to FIU is selective. Every year we receive thousands of applications from students with varying academic profiles. We consider each student for admission to a best-fit term based on their entire academic profile. For this reason FIU created several pathways to admission.
Early Fall Direct is a pathway for students who elect to begin in June for the Summer term. We also offer this pathway to applicants who applied for the Fall, but whose academic profile benefits from an earlier start to their college career.

Fall Direct is a pathway for students who start classes during the Fall term, in August. This pathway has the highest academic criteria for admission. Students admitted to the Fall term by October 23 are encouraged to apply for academic merit scholarships.

The Spring Direct pathway starts in January, the most flexible of our pathways to get admitted in. Many students opt for Spring Direct if they need more time to move to Miami from out of town, finish up coursework at their current school, or prepare finances.
Dates & Deadlines
Admission is determined on a space-available basis. Every time you submit a new document we add it to your file for review.
Although we work on a rolling-admissions basis, it is imperative you complete your application by dates corresponding to your intended term of entry.
Non-Binding Early Application

Early Fall 2024 and Fall 2024

Completed Application

October 23

Official Transcript and Test Scores

November 7

Decision Available

November 15
Please note these dates may not apply to specialized admissions programs.
University Admissions continues to review applications on a rolling-admissions basis throughout the Spring, Summer, and Fall terms.
The last day for initial I-20's (required for students who do not currently possess an F1 visa) to be created for Spring 2024 is December 8, 2023. If you have not received your I-20, or if you were admitted after this deadline, please consider updating your term of entry to Summer 2024. This request can be submitted via the Application Update Form. Alternatively, you may be able to enroll in a fully online version of your program and remain in your home country, if offered, and change to the in-person version for next term.

NOTE: Graduate students will need to connect with their program directors for approval before these changes can be made.
Apply Now
How long will it take?
Allow about 20-30 minutes to complete your application. You can save your application and come back at any time.
How much will it cost?
There is a non-refundable application fee of $30 U.S. dollars.
What information do I need?
To begin your application, you must create a user account. Please click on the "Create User Account" link after clicking on the "Begin your Application" link below.
Global First Year at FIU
International students who seek additional academic, cultural, professional, and linguistic support within the university environment can pursue their studies at the Global First Year (G1Y) program at FIU. This pathway program features an academic advising and college life-coaching component, as well as priority access to academic courses. Our faculty specialize in supporting the success of first-year university students. We offer English language instruction designed around your academic needs to increase competence and confidence. Many of G1Y credit-bearing courses meet prerequisites for your intended major and fulfill degree requirements. G1Y supports your academic program and improves your academic, social, and professional language skills while helping you navigate the FIU campus and greater Miami community. These services include:
Dedicated Academic and Student Services Advisors
Specialized tutoring and academic support
The Career Accelerator to help prepare you for the Global Workplace
Priority access to on-campus housing
Cultural, social, and co-curricular activities and events