Ready to take the first step on your FIU journey? From our lush, expansive campus grounds to our nationally-ranked research programs to our diverse student population, there's a million reasons to choose FIU. We're creating more opportunities for first year students like you every term. Follow this checklist to apply and if you need help, contact an admissions counselor.
Important Dates
FIU offers rolling admission during the summer, fall and spring terms.  Apply by the deadlines below to be admitted to the term of your choice.
Application Deadlines

| | |
| --- | --- |
| Spring 2023 | November 4 |
| Early Fall (Summer B) 2023 | April 3 |
| Fall 2023 | April 3 |
| Spring 2024 | November 6 |
Last Test Dates Considered for Admission
Early Fall (Summer B) 2023
ACT - February 11
SAT- March 11
Fall 2023
ACT- February 11
SAT- March 11
Spring 2024
SAT- November 3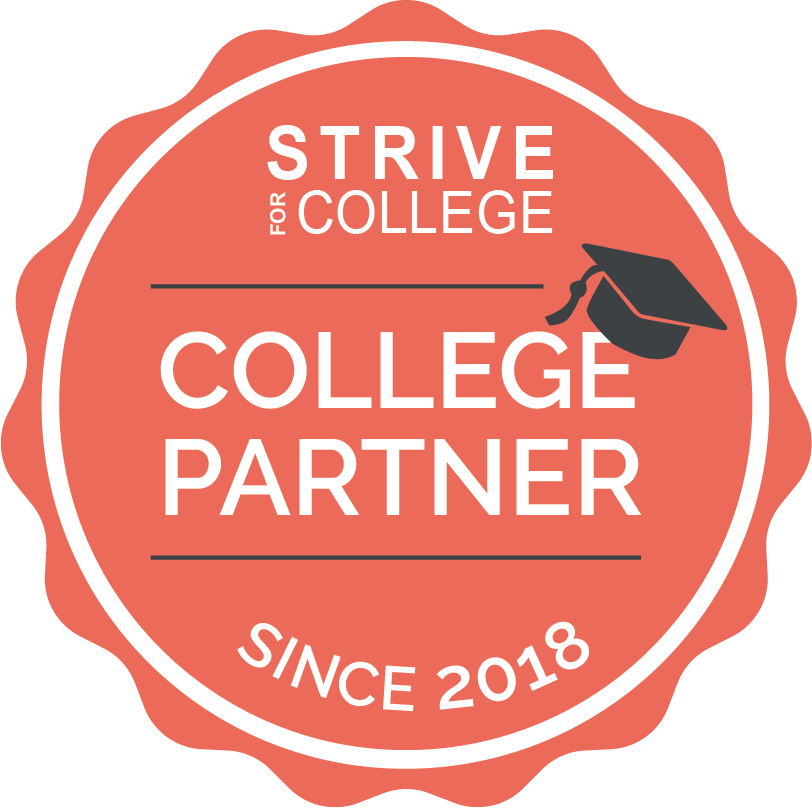 We're Here to Help
Get guidance from application to graduation. Strive for College has recognized FIU for our support of first generation students. Visit the I'm First website or talk with an FIU admissions counselor for advice on your FIU journey.
1. Take the SAT or ACT
Students should take the SAT and/or ACT in their junior year, but no later than fall of senior year. Test scores submitted after the deadline will not be considered on applications or scholarships for the upcoming term. Official scores for the SAT can be sent through CollegeBoard.org (code: 5206) and ACT scores through ACT.org (code: 0776). Check what grades you need to get into FIU on the First Year Pathways.
2. Apply for Financial Aid 
Filing for FAFSA before the deadline will make it easier to calculate and deliver your financial aid awards. You should file for FAFSA even if you aren't sure you'll qualify. Search for scholarships you could qualify for early as deadlines to apply may vary.
3. Start your Application
The online application takes about 20-30 minutes to complete and will require a $30 application fee. When you begin the online application, be prepared to pay the fee or use an SAT/ACT fee waiver. If you are using an SAT/ACT fee waiver please select "Pay by Check" when submitting the application and upload your waiver to your student portal on MyFIU or send it directly to your admissions counselor for processing. 
4. Submit Transcript(s)
FIU requires all incoming students, whether first year or transfer students, to submit all official academic transcripts from every high school or college/university attended prior to submitting their application. Applications will not be reviewed until they are complete. Your transcript(s) should be sent directly from all secondary schools, colleges, and universities you have attended.
Transcripts received by FIU become the property of FIU and will not be returned to the applicant or forwarded to any other institution. Please do not send us your original transcript/diploma if no other copy exists.
For international credentials a certified copy issued by the previous institution's registration office may be submitted. Please note that the translation is separate from the official transcript requirement (both are necessary).
5. Submit Exam Scores
Submit scores separately from the testing agency. This applies to Advanced Placement (AP), CLEP, International Baccalaureate (IB), or any other exam credit scores. AP scores must be a 3 or higher. Scores submitted after the application deadline will not be considered on your application. See accepted exam credits. The only scores accepted as "official" from a high school transcript are SAT and ACT scores.
6. Submit Residency Documentation
Residency status is used primarily to determine whether students pay in-state or out-of-state tuition. Whether you are a Florida resident, U.S. resident or international student, you are required to submit proof of residency. Failing to provide residency documentation will delay your enrollment.
7. Check Application Status
When you finish your application, you will be assigned a Panther ID and within 1-3 business days you will have access to your MyFIU account where you can check your application status. 
If you receive your acceptance letter, congratulations! You're on your way. Start the Admitted checklist to enroll at FIU.
If your application is denied, not all hope is lost. You may Appeal a denied decision if your grades have changed or if you retook a test for a higher score.
Students who have received a letter of deferred admission or alternate term admission:
A deferred admission decision means that we have not been able to make a decision based on the academic credentials you have submitted. We would like for you to send us your first semester grades in January and/or any new SAT or ACT scores you may have. In addition to receiving a letter, we will also contact you via email. Please make sure to check your email regularly for updated information regarding your deferred admission status.
If you were admitted to Early Fall (Summer B), but applied for fall, this is the pathway you have qualified for based on your academic credentials. We will provide you with a window to appeal this decision during the first two weeks of March. For more details see Pathway Placement Appeal. Emails to the Office of Admission or any staff will not be considered as an appeal at this time.
Other Steps
Home Education Students

Students completing a home education program according to section 1002.41, Florida Statutes, meet this minimum admission requirement; however, FIU may request additional documentation to demonstrate college readiness.

Student applying for admission who has participated in a non-traditional high school program must present credentials determined to be equivalent to a standard high school diploma and high school transcript. An applicant whose high school educational program are not measured in Carnegie Units must present a combined test score of a minimum of 1060 on the SAT after March 2016 or (1450 on the SAT prior to March 2016) minimum composite score of 21 on the ACT to be considered for admission to FIU. Meeting the minimum scores does not guarantee admission to the fall term, students will be considered for all Admission Pathways based on the assessment scores.

International Students

International students must submit English language proficiency exams and other documents to apply to FIU. Visit International Admissions to learn about how to apply, life at FIU and much more. 

GED Students

Applicants presenting a GED must present official GED results and official transcripts or any partial high school completion. Applicants with a GED from any state must achieve a total battery score of 600, with no sub score lower than 150 and a minimum test score of 1090 SAT after March 2016 (1490 on the SAT prior to March 2016) or a minimum composite score of 21 on the ACT. GED recipients with no college-level work meeting the minimum criteria will only be considered for direct entry for the Early Fall STEP Pathway.